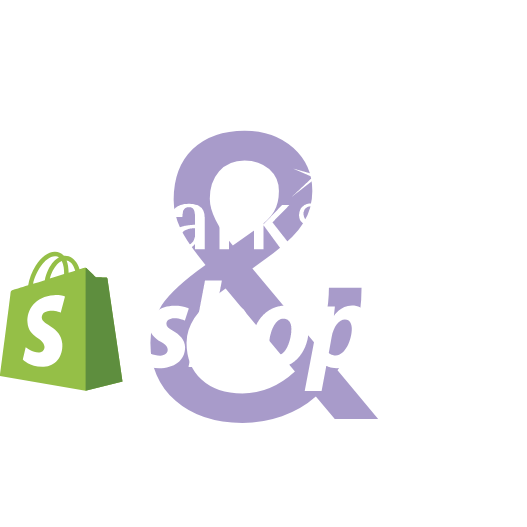 Sparkstone & Shopify
How we will help your business grow
At Sparkstone we have our own Ecommerce platform (so we understand Ecom), but we're a friendly bunch and are happy to work with others. If you're already using Shopify but need increased functionality to increase business efficiency, we can help.

What you get from Shopify
You've set up your online shop and have a fantastic website that your customers love. Ordering, billing and payments are straightforward, and you've linked it to your social channels.
BUT… Business is booming!
Great news?
Not if your stock control and ordering processes are falling behind. Not if your pricing and offers can't be easily adjusted. And not if your system simply isn't coping with the complex demands of a growing business. Customers will not be happy and you'll risk destroying the great reputation you've built up.
As business grows, you'll need to adapt to continue delivering the great service your customers have come to expect. Increased product ranges, staff members and sites are needed within an expanding business, and your systems will need to expand with you.

What you get from Sparkstone
Sparkstone's seamless integration with Shopify allows you to take your business smoothly to the next level. Comprehensive functionality makes offers, ordering, organisation and inventory management easy and effective.
Tailored to your needs
Shopify caters for the needs of the new and small business well, providing a straightforward solution for startups. However, as businesses expand their demands become much more bespoke and additional functionality is needed which will vary from business to business.
Sparkstone's Shopify integration includes a host of features designed to make the complicated straightforward and ensure scalability. Each business will have their own challenges and our team of sales and technology experts will work through yours with you. With so many features and issues to address it's essential that we work together to create the right integration for you. Below we present an example of how stock control can become a problem and how Sparkstone's Shopify integration presents the perfect solution.
Stock control
An example of how challenges change
Ensuring the right type and amount of inventory can be reasonably simple in a fledgling business. One person buys, sells and orders stock, and supplies customers via one site. They can determine when they need to buy more stock, and may decide to introduce the occasional offer.
The business grows; more variations of stock are added, warehouse space is acquired and an operative is hired to run the warehouse. Then a bricks and mortar shop runs alongside the online site. It's at this stage that the stresses on systems will start to show. Managing stock control, reordering at the optimum time, and controlling offers will become complicated if systems aren't adapted.
Sparkstone's Shopify integration enables complex inventory management, streamlines ordering, and helps manage multiple offers. Systems are updated in real time and will cope with inventory, returns, refunds, custom prices (to name but a few elements of functionality).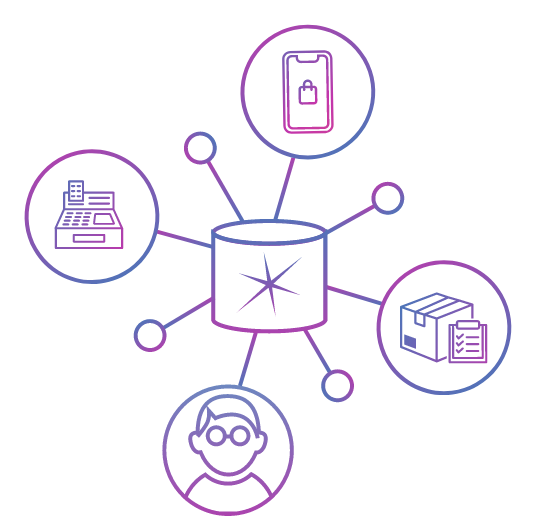 Who uses Sparkstone?
For over 20 years we have worked with customers throughout the UK, providing technology integrations to drive business growth. Our Shopify integration is just one element from our extensive range of enterprise software solutions.
What next?
Book a call with one of our business and technology experts and let us learn about your aspirations for growth.