Customer Experience decline = business decline
When your business is small, it's much easier to provide a good customer experience. Your customers tend to know a lot about you and you tend to know a lot about them, especially about what is working and what isn't with what you have sold them. In fact, everybody in your company does. So when the customer contacts you with a problem, you and your staff already know the background and can work together to fix whatever issue is at hand.  The interaction is personal.
But grow you must. You add customers, locations and staff so the customer that was used to working with Carol or Bob, is now speaking with the next available agent. The personal touch is lost.
So how does a growing business keep their existing customers happy whilst acquiring new ones? The answer is that they make customer experience their true north. They put in a customer retention strategy that ties in with their corporate culture and brand. They also do some clever things with technology.  
Focus on service, solve problems
Whether B2B or B2C, your customers put their trust in you to solve a problem. When they call your customer support team, they are trusting that you will hold to that covenant and continue to solve their problems. So under promise, over deliver, be transparent and admit mistakes.
Our customers are also our best input for new product or services features. Engaging with them when developing your product roadmap to gather feature input, bounce ideas off of or to prioritise what's next, will not only keep them feeling part of the family, it will also supply you with critical data you need to expand your business.
Personalise interactions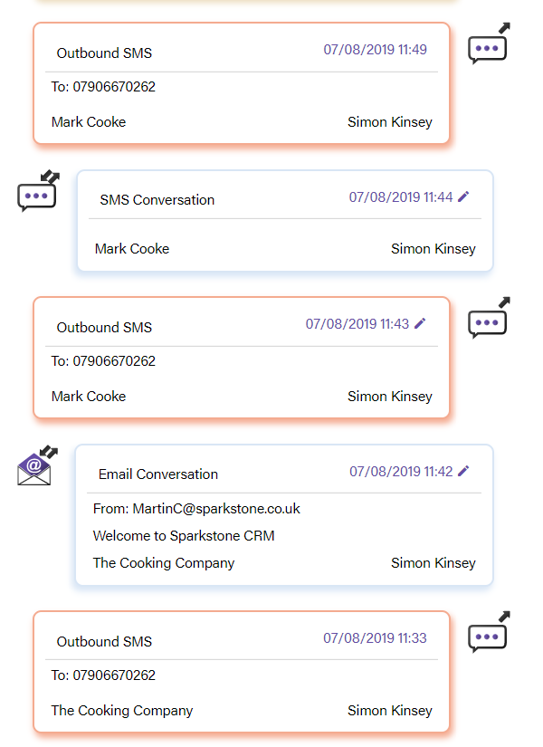 Regardless of the size of your company, your customers still hope to have personalised conversations. They want whomever they contact in your company to know who they are, what products they have, and unless it is a new incident, why they are reaching out. Fortunately your CRM, if used by all your customer-facing teams, can easily help.
If your CRM is actively used by Marketing, Sales and Customer Support, and you have the discipline in place to keep all customer interactions in their individual contact records, any employee who comes into contact with the customer will have the context of the latest conversation. Employees from across departments and geographies will be able to team to solve problems.
Don't forget to tie in your accounting and operations systems so that your employees know if something isn't in stock or the customer is on credit hold and needs a nudge.Also make sure that your CRM can capture all types of contact methods (email, chat, SMS, social media) into a contact record so that anyone in the customer-facing team can see what transpired when.
Never stop reaching out
Part of your retention strategy should include customer outreach. The marketing automation feature of your CRM should make it easy for you to segment your customers by product or service offering, industry or subject, and create targeted emails to them. Content can include customer success stories, new product features, tips and tricks as well as your advocacy.  
Don't be creepy
For example, though you could easily store the names of the customer's kids and dog in your CRM, having an agent in an overseas call centre ask about them would be wrong unless your product or service is related to them.
If you tailor your website to a customer's browsing habits, let them know you are doing so.  A nice "Welcome back" screen or "here are some offers tailored specifically to you" are friendly ways of saying that you are tracking their behaviour.
The sum up
According to Forbes, it costs five times as much to acquire a new customer as it does to keep a current one. If you put customer experience at the top of your list, create a culture of service and use your technology in clever ways, you should be able to create loyal customers that become your best sales people.
What are you doing to improve your customers' experience within your company?  Talk to Sparkstone.